"Dear Matteo,
We just wanted to officially thank you for our amazing vacation!  Thought I'd put together a "small" photo album for you (attached – 1 photo per day).  Considering we took over 2000 photos, that was not easy.  My fitbit says we walked over 100 miles while in Italy, thus, no way to adequately capture the sights we saw and all our experiences.  We are so grateful for your efforts and the comprehensive plan you put together for us.
As I mentioned on the phone, all our guides were incredible.  We learned so much and certainly appreciated the ability to be one-on-one with a guide, especially after watching all the other tour groups march past.  Please convey our appreciation to the agency/agencies that provided the guides.  We did tip all the guides except one.  Our Colosseum guide, Alexandra, had another tour immediately after ours, and she got away before we had a chance to slip her a tip.  If not too late, we would gladly forward a gratuity to her.
As I mentioned in that review, there was only one thing I would change (which once again demonstrates how good the plan was that you created for us was).  I would change the full day of hiking in Chianti to 1/2 day.  It was a fairly strenuous hike, and we saw so much the first half of the day, the second half didn't add any extra value.  But I would definitely keep the meal with the guide.  It was so good, and so fun.  I hope we didn't offend the guide.  We couldn't begin to eat all the food he set out for us.
We only had one bad experience that I thought I should bring to your attention.  Our picnic at the cheese farm was so good, but the people there acted like we were an imposition.  That was the only time in Italy that we felt unwelcome anywhere.
We also had one timing issue that partially worked to our benefit.  Our private transfer to the car rental in Florence got us there about 9:15, where we proceeded to pick up our car.  Because we checked it out before 10:00, they said we needed to return it on the 22nd before 10:00, rather than 11:00 as on our itinerary.  It turned out it was good we picked up the car early.  Because of traffic, even though an early pickup, we were a little late meeting up with our guide in Pisa.  Turning in the car by 10:00 on the 22nd wasn't a problem, but did make our wait at the train station a little longer.
By now, I assume you have your phone back.  Having the phone was very helpful – another thanks for providing that amenity.  We had so many cables with us for phones, tablets, and cameras.  I thought I put the correct cables in your box, but when we got home, we had some cables we didn't recognize.  Let me know if I need to ship any cables back to you.
Judy and Tony Wiese"
Judy & Tony Wiese (Denver, CO) – APRIL 2017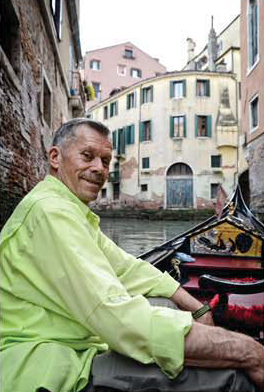 Tony during the Gondola's ride, Venice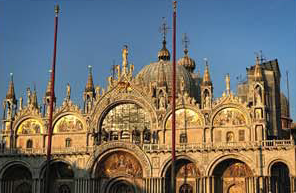 St. Mark's Basilica, Venice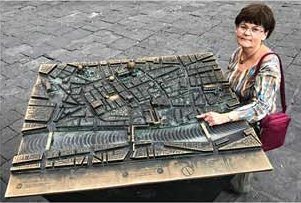 Judy in Venice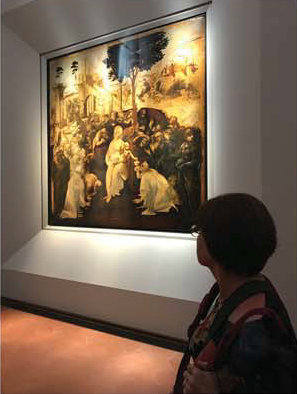 Judy at Uffizi Gallery, Florence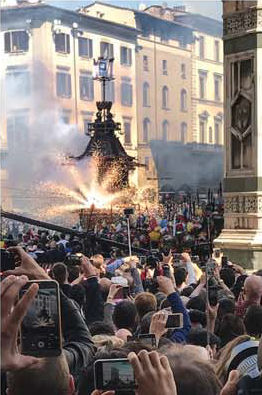 Florence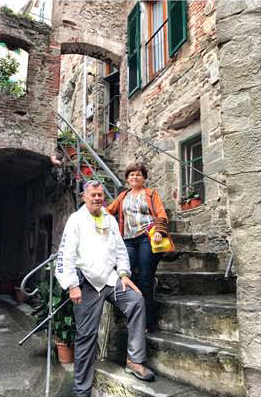 Judy & Tony in Tuscany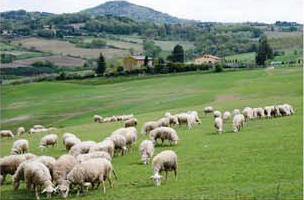 Sheeps in Val D'Orcia